GamBlock® Browser for Android Devices (Phones and Tablets)
GamBlock® Android Browser
These instructions can be completed by the person being protected.
The GamBlock® Android Browser is used with GamBlock® for Help Organisations self-exclusion on Samsung devices, GamBlock® Divergence self-exclusion on non-Samsung devices or GamBlock® Managed Exclusion on older Lollipop / Android 5 devices, where a sponsor or loved one manages irremovability.
Download, Install and Open the GamBlock® Browser.
If you have purchased GamBlock® and uninstalled the GamBlock® Browser prior to your device being secured, please contact us with your Transaction ID and we will send you a code to bypass payment.
If the GamBlock® Browser download doesn't stay in notifications by dragging down from the top of the screen, open it in Downloads.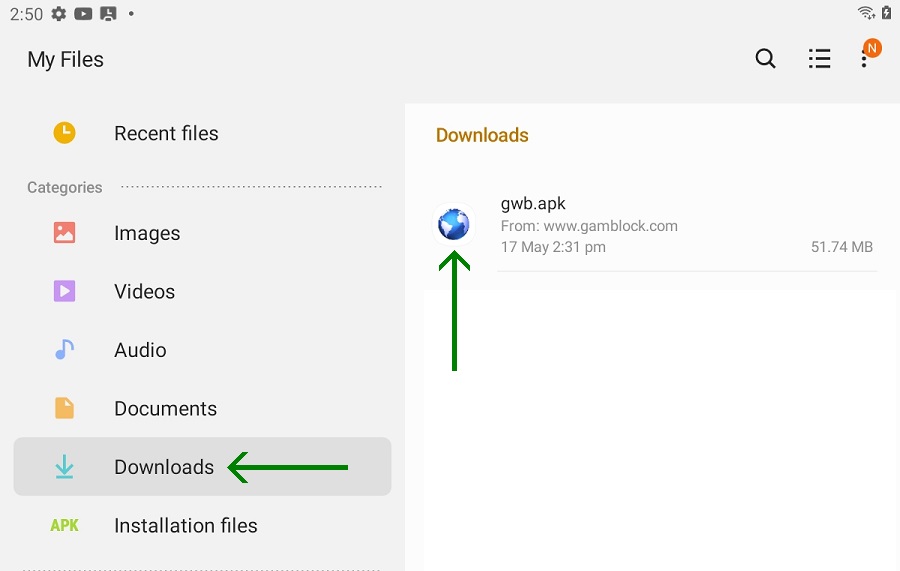 On the GamBlock® Browser, unhide the GamBlock® menu.
Touch "Purchased".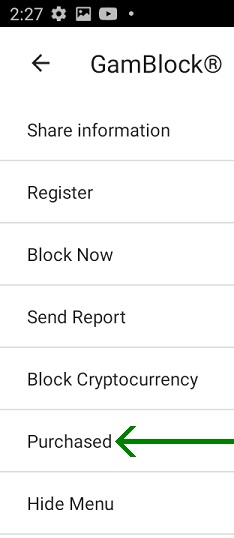 Enter the code you received and touch "YES".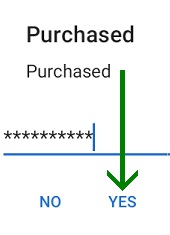 Navigate out of settings back to browse.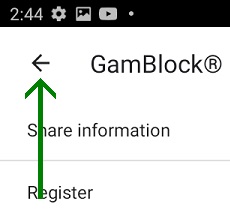 Navigate out of settings again back to browse.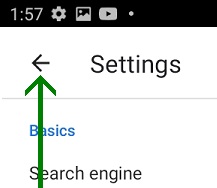 GamBlock® Android Browser